More outdoor Math games to try
Bowl them over while learning math facts.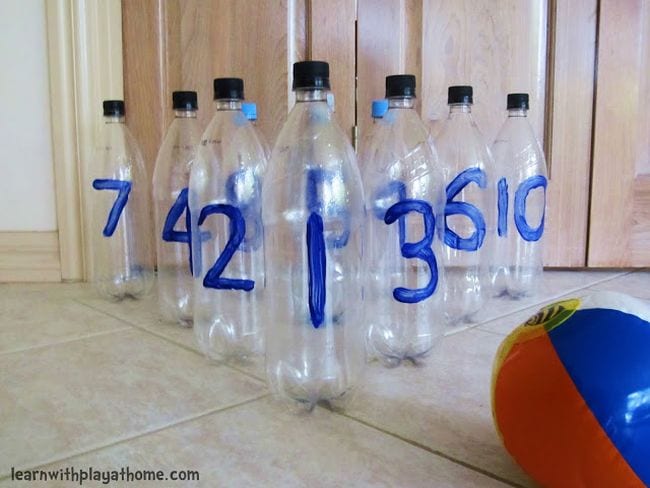 Math games
using recycled materials
are economical and good for the environment. Set up empty plastic bottles labeled one through 10, then roll the ball to see how many you can knock down. Add up the numbers of the knocked-over bottles to get your score.
Compete to win at putt putt math.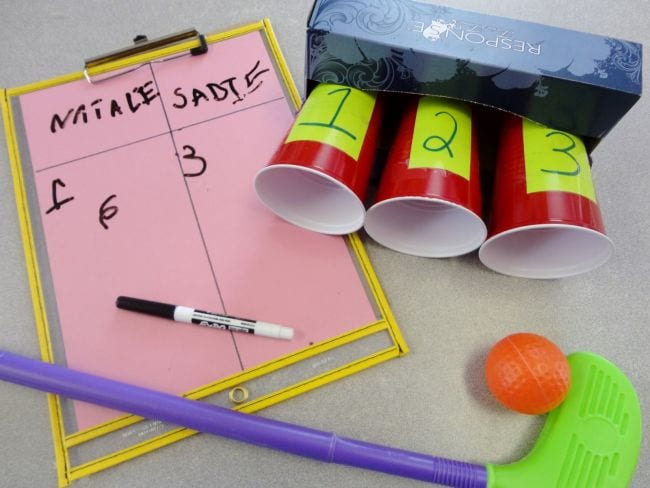 Pick up a few dollar store supplies and make your own putt putt course. This can be a simple game where kids simply shoot for the highest (or lowest) number. But you can also drive up the complexity by putting equations on the cups that kids have to solve first to determine which is the best cup to aim for.
Design an outdoor board game.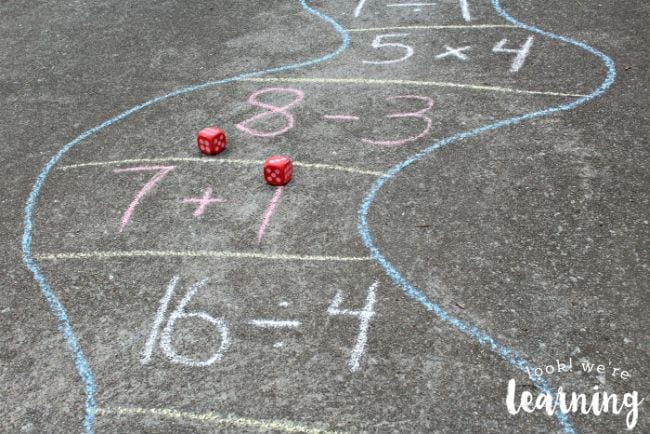 Draw a winding path and fill the spaces with math equations. Kids roll the dice and move from space to space (have them jump, skip, or twirl to mix things up). If they get the answer right, they move to the new space. If not, their turn is over. Customizable math games like this can be used at any level.
Skip count along a hopscotch board.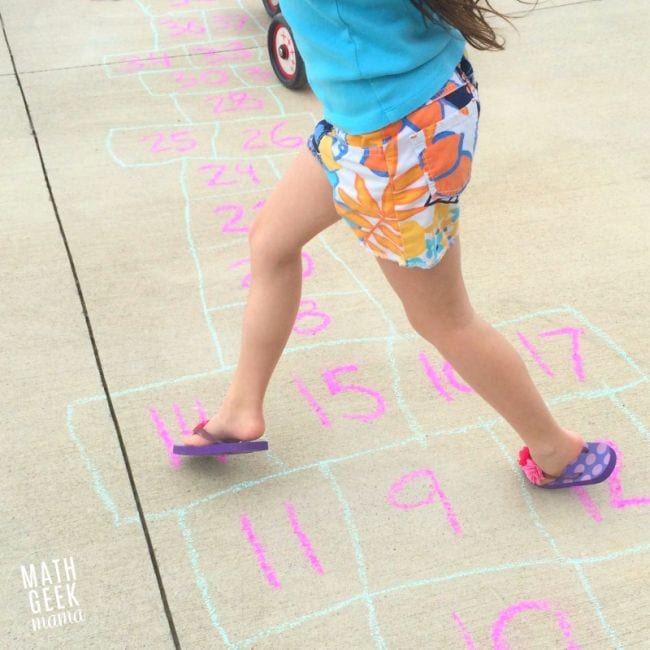 A hopscotch board can be used for a lot of fun and active math games. Try it for skip counting: kids hop along counting by 2s, 5s, 10s, or whatever you're currently working on. Learn more at the link below.
Paint and hide number rocks.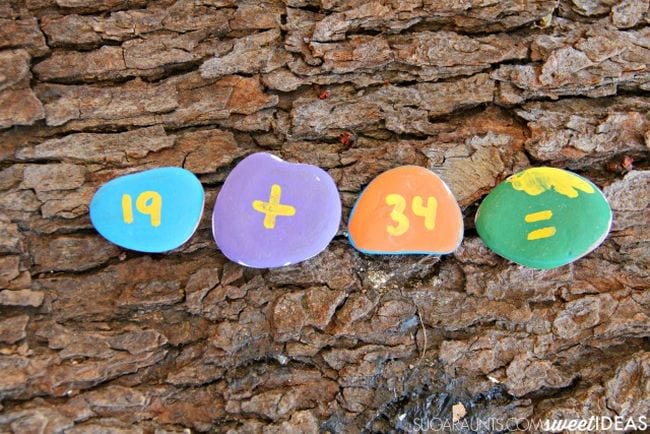 Painted rocks
are always a big hit! Have your class help you make these, then hide them around the playground and send them off to find and answer equations.